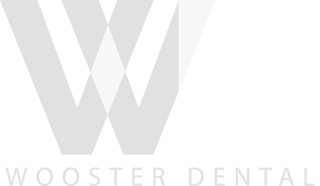 The ONE for welcoming and compassionate care
The ONE for specialized services, expertise and equipment
The ONE that's been a part of our community for a half century
The ONE dental practice to care for your entire family
A Patient Review
"After reading some of the reviews on here I just wanted to let everyone know that this dental practice is the best! Every doctor, hygienist, and employee I have seen there has been kind, caring, and amazing at what they do."
A Patient Review
"Being a Wooster native, I switched to Dr. Sherman about 3 years ago and I have nothing but great things to say about his practice. Dr. Sherman's attention to detail and passion for helping others is exactly why I recommend him to anyone searching for a reputable dental practice in the area.

Children in our family now see him and enjoy going to the dentist!"